Control Of Well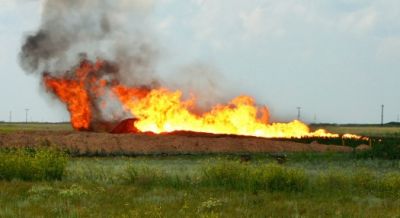 Control of Well (blowout coverage) insurance can prove crucial if a well control event occurs. It is an essential tool to any operator's overall risk management program.

Control of Well Insurance Typically Covers
Cost of regaining a well out of control and oilfield fire fighting
Restoration and re-drilling expense following a well out of control event
Seepage and pollution clean up and containment expense and legal and contractual liability (including defense costs) following an above ground blowout.
Cost to control wells of others, resulting from a well control event
Care, Custody and Control covers damage to leased property of others

Certain policies will cover casing failure during multi-stage frac completions, resulting in a well control event

Certain policies offer 'Pay On Behalf of Wording'
Potential Benefits of Coverage (depending on policy)
Care, Custody and Control for surface equipment of others can be triggered by several perils (i.e. tornado, lightning, etc.) and

does not require a well control event

Coverage for a lost or damaged drilling or workover rig, due to an unsound location may be provided
Possible credits if wells drilled are under a true, IADC Turnkey contract
Coverage for failed casing resulting in a blowout, during multi-stage frac operations may be provided
Pay On Behalf of provided - allowing relief of cash flow
Address financial risks associated with horizontal drilling and completion - from both a legal and contractual standpoint
Who is Covered Under Policy?
The Named Insured on the declarations page
The Co-Venturers having a financial interest in the well insured, provided the agreement to include them is executed in writing prior to the loss
With respects to pollution liability, the Named Insured and any principals, officers, directors or employees