New Mexico Crop Insurance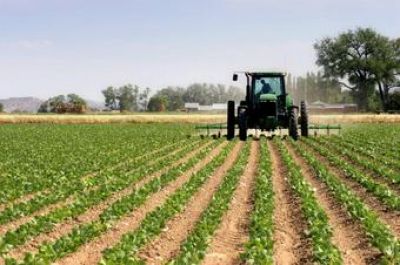 There are several different elements of crop insurance. Multi Peril Crop Insurance (MPCI) is backed by the U.S. Department of Agriculture and managed through their Risk Management Agency (RMA). The insurance is then sold through and serviced by private companies. Since the product is ultimately underwritten through the government, all rules and rates are the same and are determined each year by RMA.

Crop-Hail is a product underwritten and offered through private companies. Crop-Hail can be used along with MPCI or other comprehensive coverages to offset the MPCI deductible and provide protection for the actual cash value of the crop. Coverage is provided on an acre-by-acre basis, so damage that occurs on only part of a farm may be eligible for payment when the rest of the unit remains unaffected.

To obtain a quote, please call or email Todd or David Williams.

THIS INSTITUTION IS AN EQUAL OPPORTUNITY PROVIDER & EMPLOYER
Products Offered
Companies
Benefits of Coverage & Production Strategies*
Several benefits can result from a well-balanced insurance portfolio, including the opportunity to implement a variety of marketing strategies. Growers can maximize their profits in good years and benefit from a predetermined minimum cash flow in bad years by using a combination of Crop-Hail & Multi Peril Crop Insurance (MPCI).


Improve Profits in Good Years
Knowing there is guaranteed revenue protection provides the confidence to be a more aggressive marketer.
Stabilize Long-Term Business Plans
Keeping long-term financial plans on track increases credibility and creditworthiness at the bank.

Improve Financial Management
A crop insurance protection program tailored to meet individual risk management needs can become an integral part of a farm's financial management program.

Provide a Cash Flow Safety Net
Avoid the need for an emergency line of credit in bad years.

Minimize Liens on Assets
Many lenders will agree to use crop insurance as collateral for operating loans, which enables farmers to keep other assets, such as machinery and real estate, free and clear.
Manage Increased Risk Exposures
With farm programs shrinking, production risk can be reduced with crop insurance protection

Avoid Family Financial Interruptions
Good risk management can help insulate a family's lifestyle and prevent it from changing due to crop losses

Strengthen the Local Economy
When growers' income is stabilized in a bad crop year, the economy of the rural community is strengthened.

Gain Peace of Mind
The peace of mind gained from having adequate insurance coverage and trusted service is truly priceless.