Todd Williams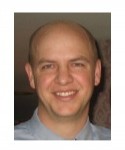 Email
-
Vice President
- (Direct: (972) 948-5508)
Todd was born and raised in Clovis, NM. He attended the University of New Mexico in Albuquerque and completed his Bachelors of Business Administration at Wayland Baptist University, in Plainview, TX. After graduation, he and his family moved to Dallas, TX, where Todd began his career in commercial insurance with Liberty Mutual. He then accepted a position with Energy Risk Associates, where he trained to be a broker and was mentored by some of the brightest and most experienced and respected people in the upstream and midstream energy, insurance business. In 2011, he moved back to Lubbock, TX, where he opened the Texas branch of Williams Insurance. Todd has experience with energy accounts ranging from small, single crew roustabouts, all the way to multi-million dollar, large service contractors and operators alike. He specializes in analyzing policy wordings and making sure that they are properly aligned with the indemnity agreements within the contracts that servicing companies and operators have entered into (MSA, IADC, JOA). In addition, he has a strong focus and understanding of Control of Well coverage. Todd's broad knowledge of coverages and markets, allows him to properly shop for the best coverage and the best value, for each client.
Todd has been married to his wife, Adrienne, for 12 years. They have two children, Alli and Reese, both of whom are very involved in youth sports and several other activities. Todd helps with coaching and staying involved and participating in all of his children's activities.
Todd is always willing to sit down with startup or existing companies to review and discuss their coverages and help determine the best options available, for the best value and price.