David Williams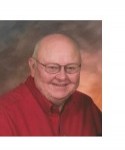 Email
-
President
- (Direct: (575) 769-2855)
David was born and raised on a farm near the town of Grady, NM. He attended New Mexico State University, where he earned his Bachelor's in Agricultural Economics, in 1972. His background includes investment banking, as well as being the General Manager of the Farmers Cooperative Elevators, in Clovis. David went into the insurance business with his father, Charles, in 1992 and is currently the owner and president of the agency. He is an expert in agricultural insurance, including farm and ranch, crop and agribusiness. David is continually educating himself with new and improved products, as well as changes in the farm bill and changes made annually by each insurance company. This allows him to stay on top of each of his client's needs and make sure that they are properly advised of all the options available to protect their risks. David still remains very involved in the day to day operation of Williams Insurance.
David has been married to his wife, Connie, for over 40 years. They have three children, two of whom work in the agency. He is very involved in the community and is a big supporter of youth agricultural clubs, including 4-H and FFA, throughout the area. In his spare time, David enjoys reading, traveling and playing with his grandchildren, Alli and Reese.
In 2013, David was elected to the board of the Rain & Hail Insurance Society. RHIS is a society designed for rural America and the farming and agricultural industries. The society stays heavily involved in politics at the local, state and national level and works very hard on all issues that benefit the farming industry from a legislative standpoint, as well as lobbying against all potential legislation that could have a negative impact on the ag industry. David stays heavily involved in all things regarding the RHIS and is always willing to speak with and act as a resource for people who have questions regarding legislation that effects the industry.